The Grand Tour in Print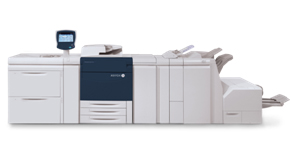 Booklets often require a collaborative effort to prepare for printing. Products need to be gathered, photographs need to be shot or sourced, detailed copy needs to be written, and quite a few people will probably be involved in approving the final proof.
Once you're ready to send your project to print, you deserve to know that it will be handled with as much care as you put into the creating this masterful printed piece.
Booklets & Catalogs:
Rich Full Color
High Quality Coated Stock
Bright White Glossy or Matte Paper
Short Print Runs Available
Request a quote today. Due to the complexity of booklet and catalog printing, we provide custom quotes for these types of printing projects.
Bound Matter
Whether you're looking for a unique hand-folded booklet or a precise machine fold, saddle-stitched, coil bound, or perfect bound booklet or catalog, we have the equipment and the printing experts that can make it happen. We'll help you impress your customers with a magnificent display of your work in print.
In this tough job market, I wanted my portfolio to be special. The pros at B & E Reprographics helped me present my work experience in a sleek bound book. I couldn't believe they were able to make mybook look so professional. I can't wait to show it off in my job interview next week! — John B.
Technical Expertise
Booklets and catalogs require a pre-planning and strong technical knowledge. Our printing consultants and pre-press support technicians are available to help you every step of the way. From discussing the ideal number of pages and helping you choose your cover options to recommending size and layout choices and providing detailed specification instructions, our staff will make sure your printed materials match your imagination!