Your Documents at Your Fingertips
When it comes to filing, storing and retrieving paper documents, old school's just not cool. Why maintain that overloaded filing system? Now, you can free up your time—and server space—with our digital archiving service.B & E Reprographics scans, indexes and stores all sizes of original documents. Next time you need to access and print them, they're right at your fingertips.
When you need your files, they're accessible online anywhere, any time. Just one call to B & E Reprographics, and we'll output what you need. On demand. On time.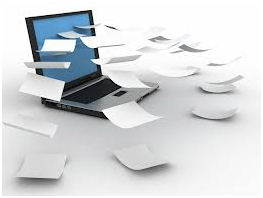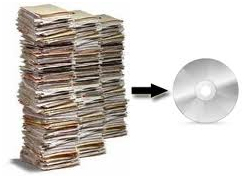 PILES OF HARD-COPY FILES? NO PROBLEM
Use B & E Reprographics to digitally archive
Construction drawings
Specification manuals
Artwork
Important legal documents
ARCHIVE AN UNLIMITED NUMBER OF FILES TO
Our Secure Server
A Portable Hard Drive
Your Network or Intranet
CD or DVD
DOCUMENT STORAGE MADE EASY
You need to be as efficient as possible in handling all your paperwork, and our archiving service makes file storage secure and file retrieval a snap. It's one more way we deliver on our guarantee of consistent, customer-first service and attention to your business needs